RETURNING STUDENT REGISTRATION
A returning Navarro ISD student is defined as a student who was enrolled at the end of the 2019-2020 school year in a Navarro ISD School. Student online registration is active.
Returning students must complete the following steps in order to be enrolled in courses, classes or campuses:
1. Residency Verification
2. Online Registration through Ascender Parent Portal
Returning students may register online using the Ascender Parent Portal. The Ascender Parent Portal uses the same Username and Password that parents/guardians used for registration in the 2019-2020 School year or throughout the year to check on their student's grades and attendance.
Once logged into the Parent Portal, Click the Registration button located on the Student Summary Card for your student on the main screen.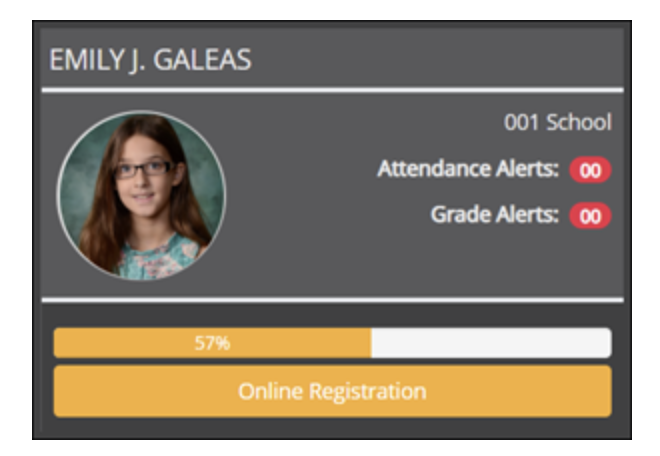 Please note that students will ONLY be enrolled in classes and provided a class schedule upon the completion of the Residency Verification and Online Registration. Residency Verification information can be viewed on the Enrollment and Registration located in the Quick links to the left of the screen.