Parent Portal Login Assistance
Parent Portal account creation or retrieval of usernames and passwords for existing accounts
Returning Students to Navarro ISD will use the same username and password that was used for registration in the 2021-2022 school year. Please use the instructions below to retrieve the Username or Reset the Password. PLEASE NOTE: Parents/Guardians with multiple children in the district will use the same account to register all children. If a family has returning students to Navarro ISD and also needs to enroll a child that has NOT previously attended, the parent/guardian will use the existing account. A NEW account is ONLY necessary if you are enrolling a student for the first time and there are no other siblings attending a Navarro ISD School.

New Student Registration requires that parents/guardians setup their username and password access to the system. This is only necessary if you have not previously created an account or if you have other children attending Navarro ISD. Parents use one account to register all of their children.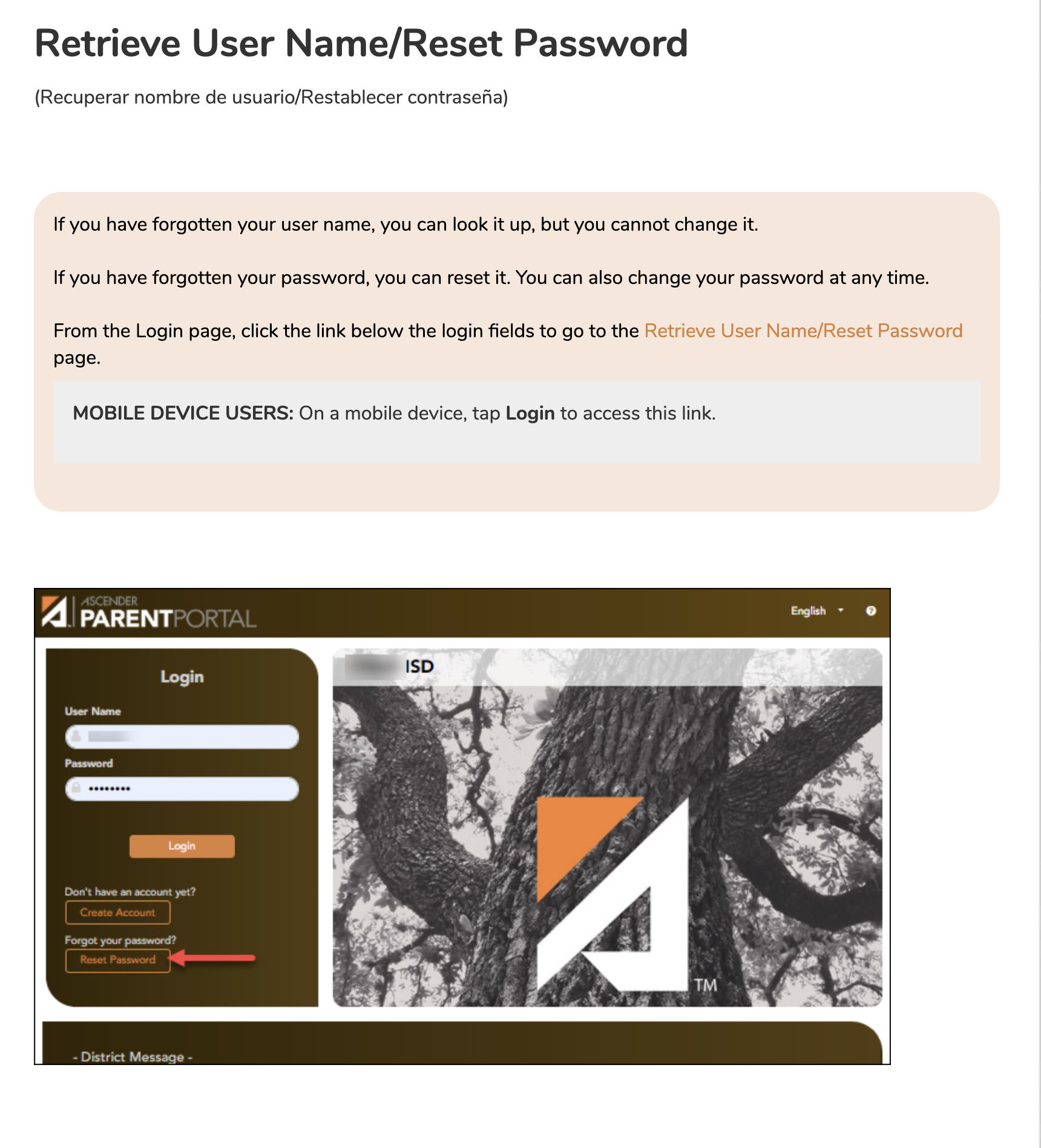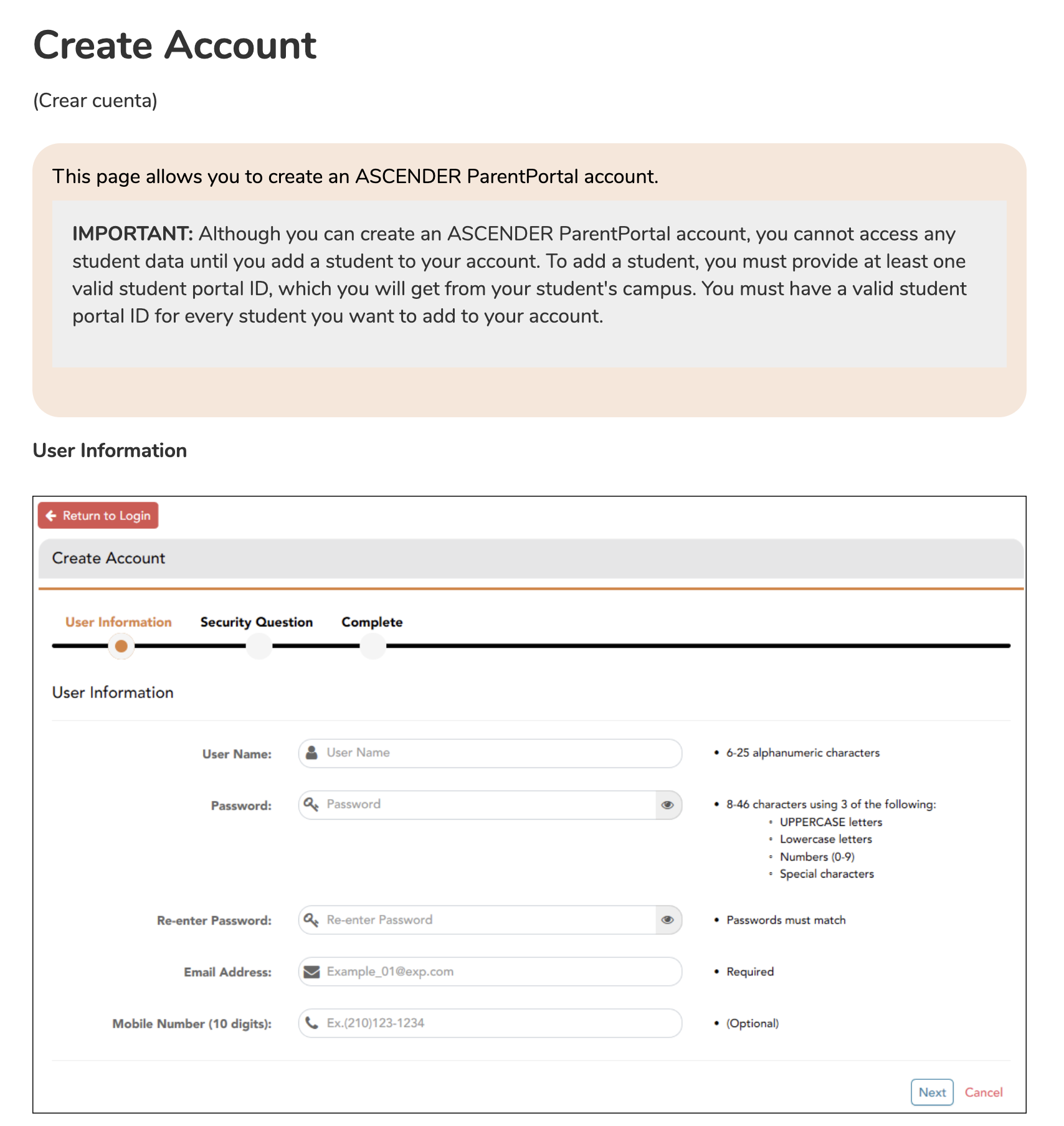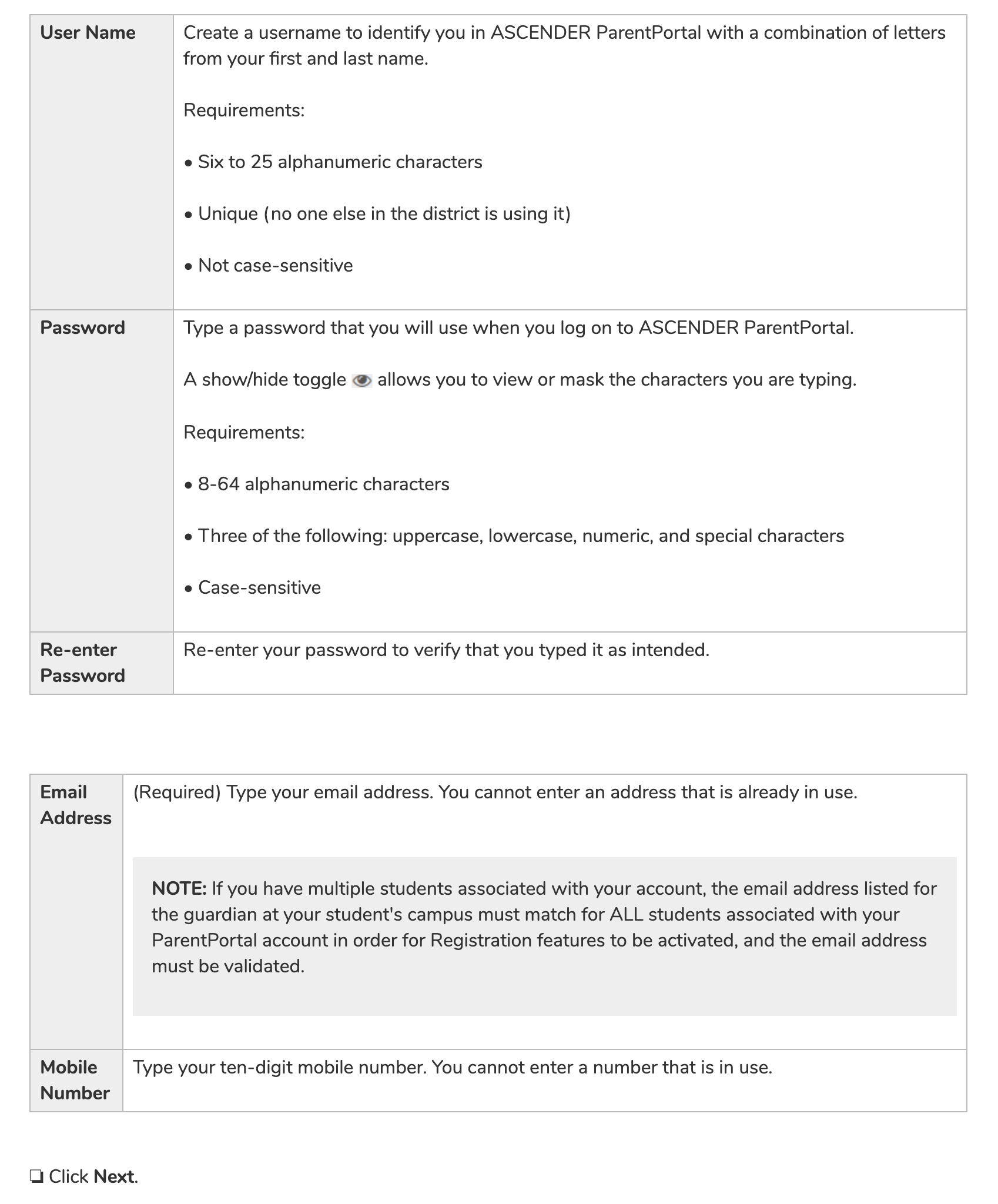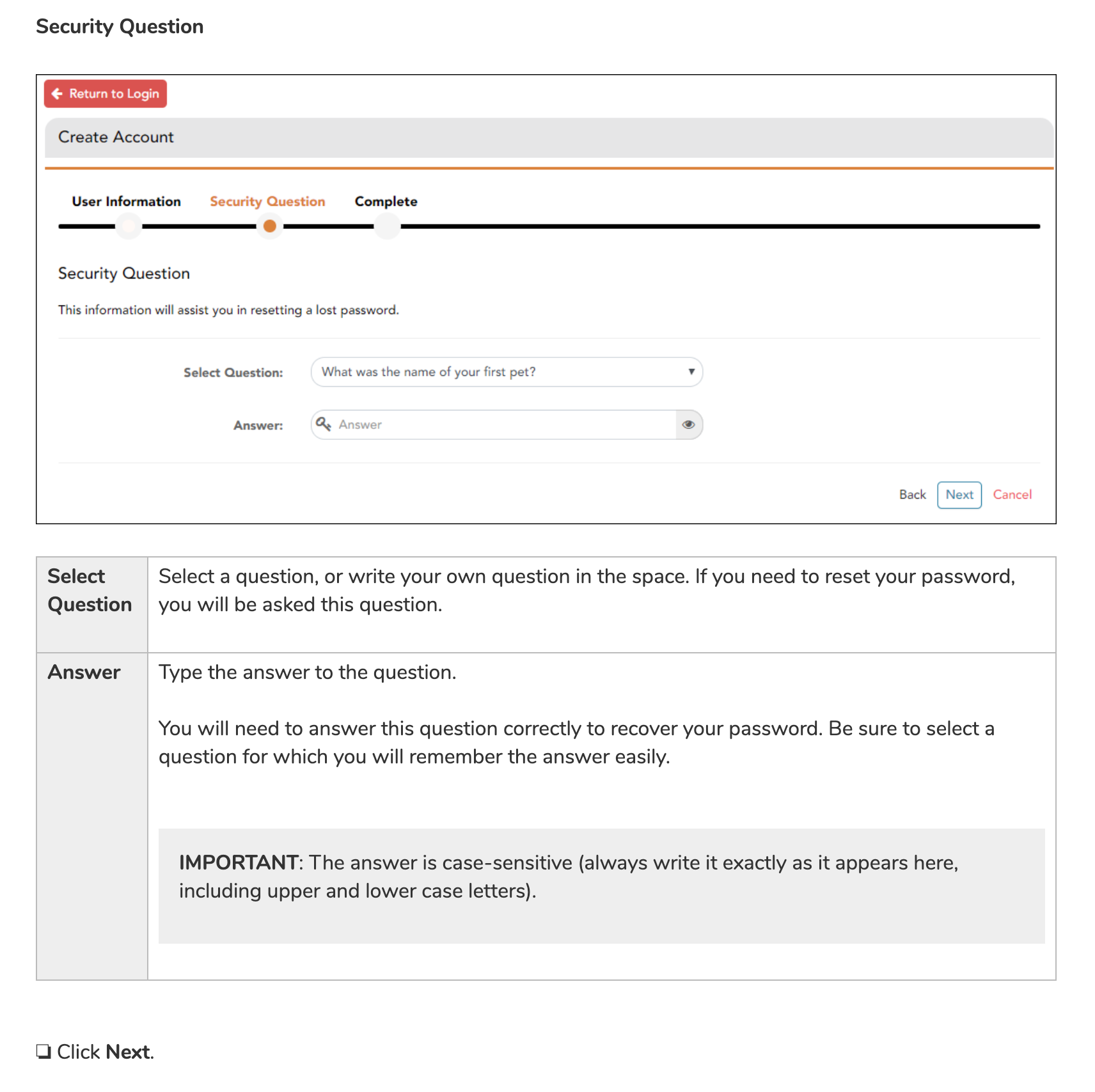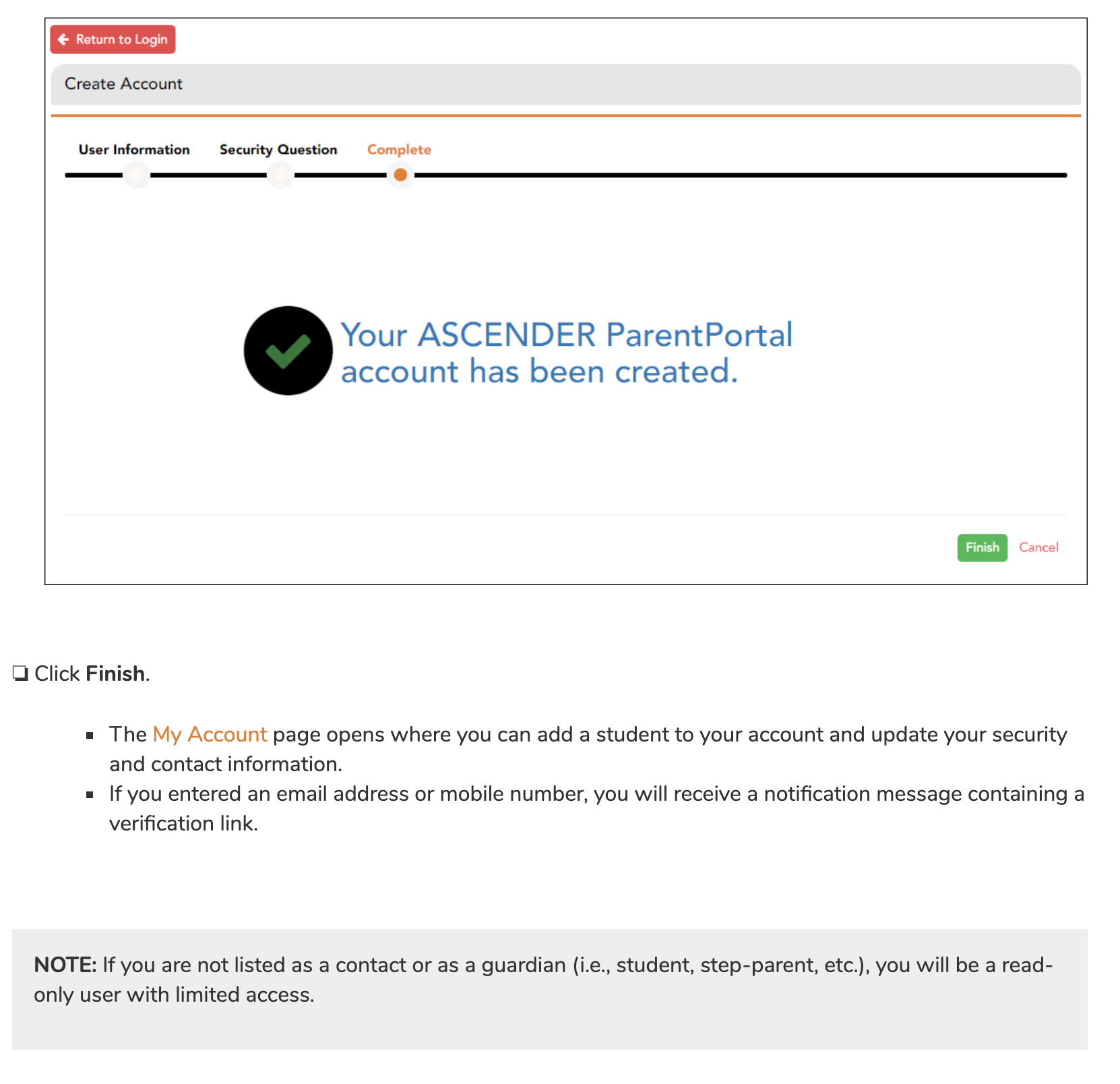 If you experience difficulties in retrieving login credentials or have issues with account creation, please call the campus for assistance.