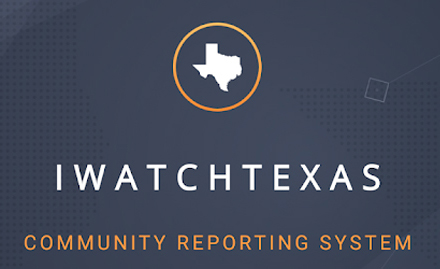 The iWatchTexas program was created as a partnership between communities and law enforcement, and utilizes citizen-sourced tips related to criminal activity. DPS developed the iWatchTexas mobile app to make it easier for the public to report suspicious activity in Texas, including criminal, terroristic or school safety-related threats.
Most recently, DPS created a how-to video to demonstrate how quick and easy it is to use the iWatchTexas mobile app to report potential threats to the safety and security of any school, student or faculty member.
Through DPS partnerships with the Texas Parent Teacher Association (PTA), Texas School Safety Center, and Texas Education Agency, this video and a new informational brochure and card about the iWatchTexas School Safety program will be distributed at schools, PTA meetings, driver license offices, local businesses and more. The goal is to reach as many Texans as possible to share how this tool can help keep our communities and schools safe.