CATCH stands for a Coordinated Approach To Child Health and is an evidence-based, coordinated school health program designed to promote physical activity, healthy food choices and the prevention of tobacco use in children.
This coordinated school health program builds an alliance of parents, teachers, child nutrition personnel, school staff and community partners to teach children and their families how to be healthy for a lifetime.
Dear elementary parents,
To help us promote healthy food and drink choices, we have planned a "Go Slow Whoa" one-week challenge November 15 - 19. We encourage every student to participate and hope for 100% participation rate in every class. Thank you for your support in creating a culture of wellness at Navarro Elementary.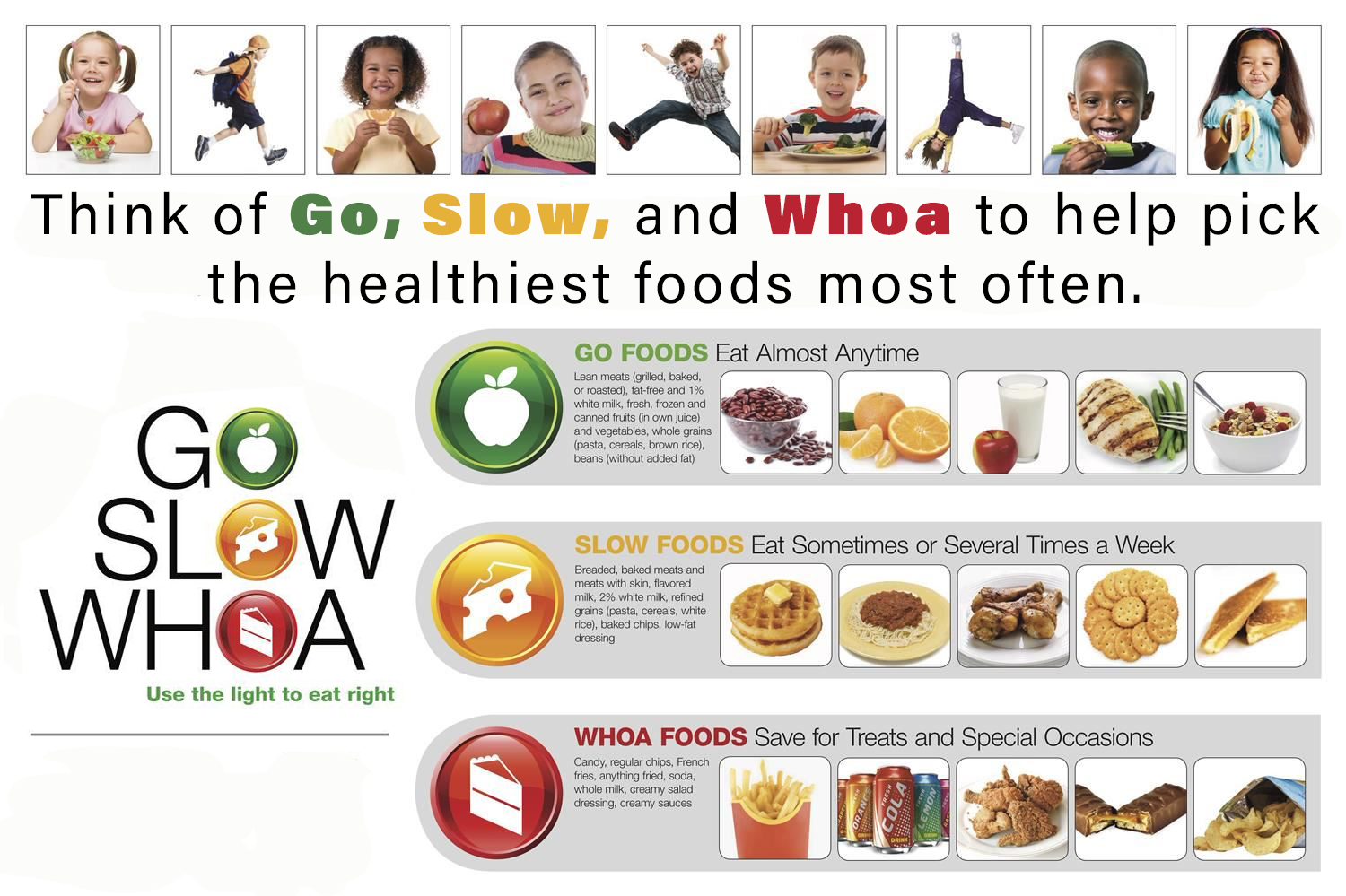 Take a look at the CATCH website and click on the Family Program. The pages called At Home, What's New Family, and Links for Family/Home Team Resources has some great information and ideas on how to improve your families eating habits and physical activity.
Website: https://catchinfo.org/