February 10, 2022
Had a meeting with the Claycomb Architects, Administration, School Board Members, High School Administrators, Counselors, and Nurses to discuss the design options for the future high school and department-specific spaces and needs.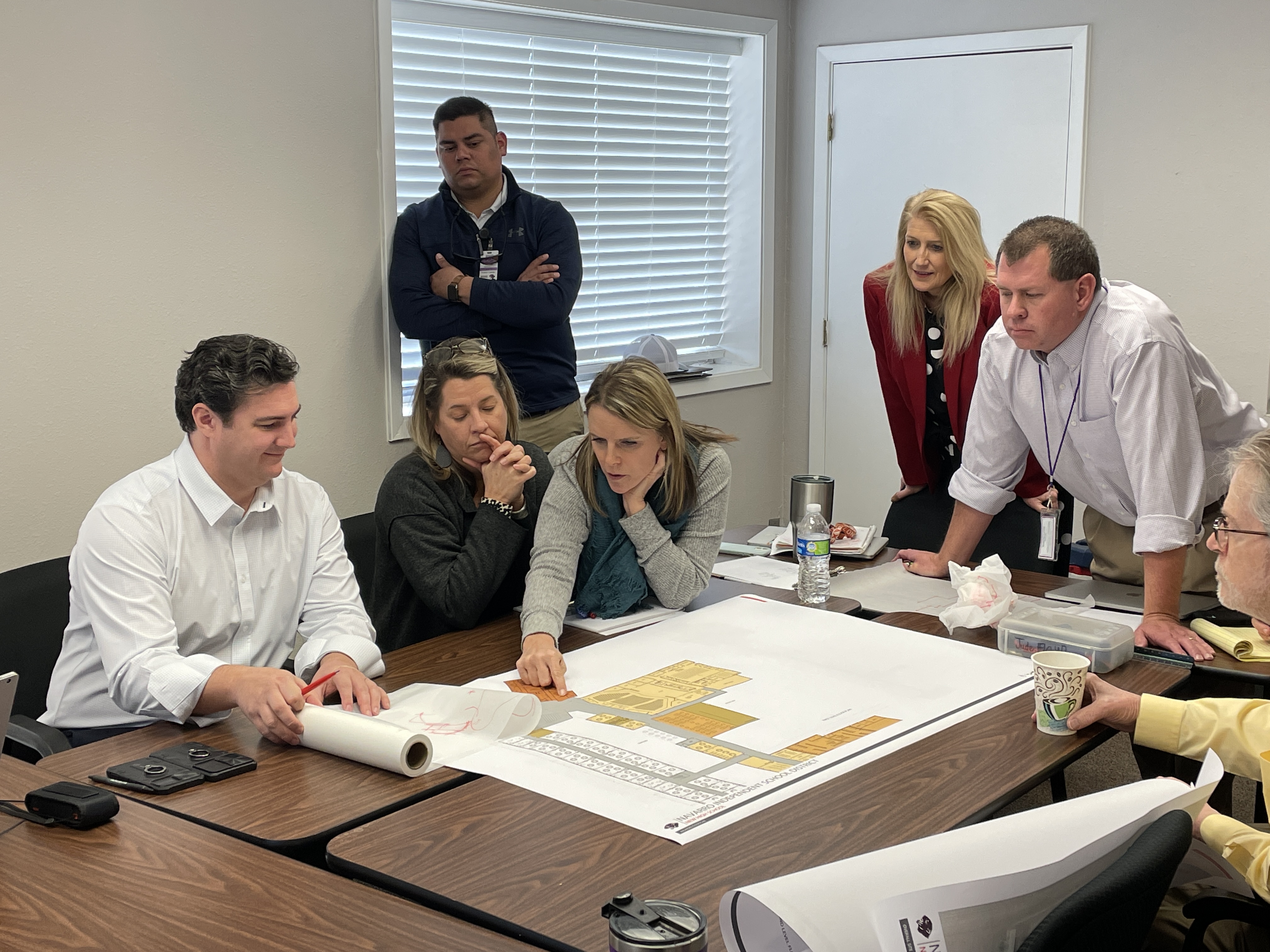 February 9, 2022
Meeting with Seguin City Engineer and other city officials to discuss platting of the High School.
January 18, 2022
Meeting with TxDOT, City of Seguin, and Guadalupe County to discuss traffic patterns, roads, and a traffic light.
January 6, 2022
Design meeting with Claycomb and High School Administration and Athletic Director.
November 17, 2021
Claycomb met with Administration for the first round of design planning. The next steps are to meet with department heads and staff.