Navarro Athletic Booster Club. Please visit the information listed on the left hand side of this page for information about our club and how to join.
If interested in joining please print, complete, and mail to the booster club. You may also turn in the completed forms to the high school campus secretary.
Follow our Facebook Page to stay updated on activities and events!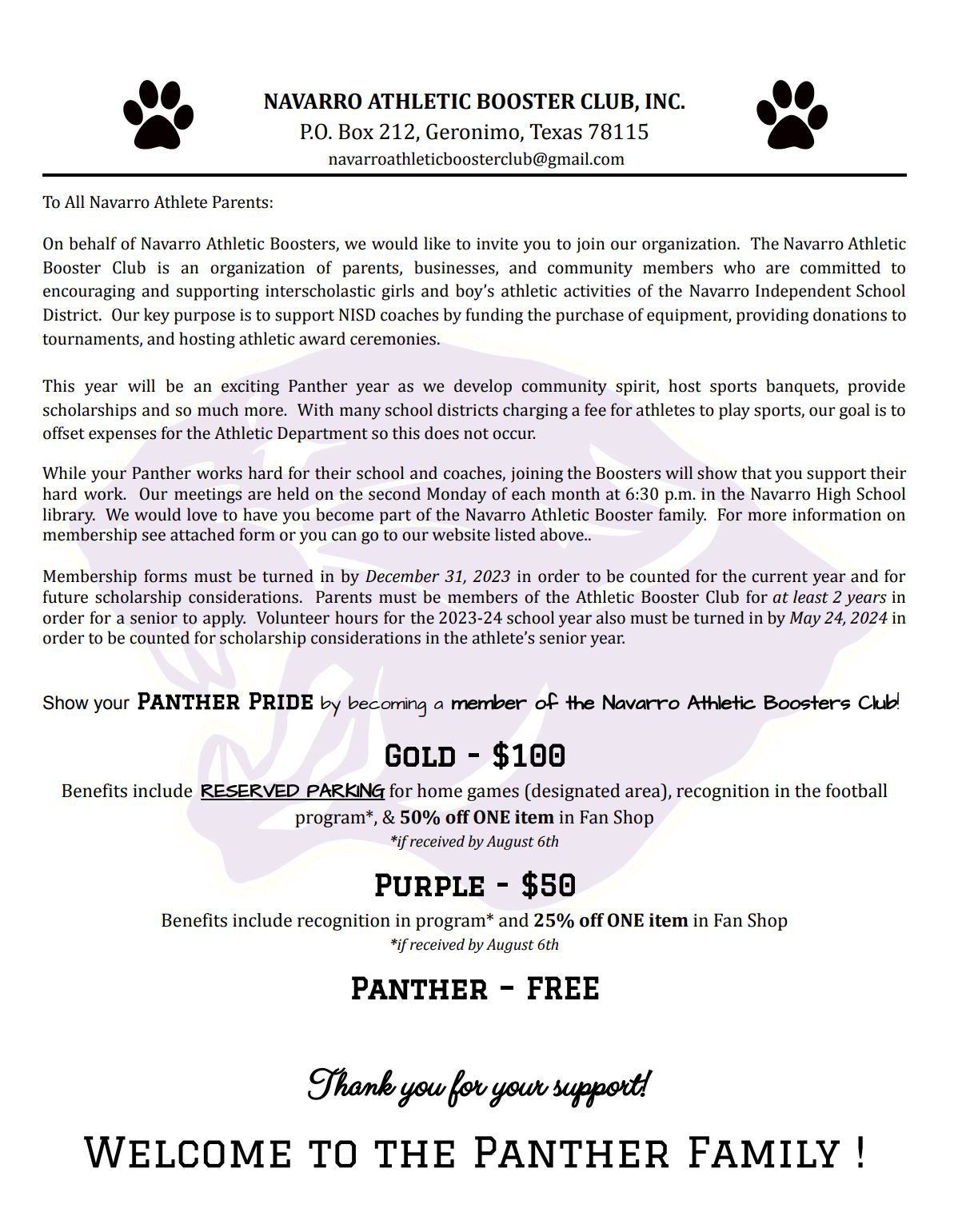 2023-2024 Athletic Booster Club Officers
President - Donna Gilliam
VP 1 - Suzanne Schwarzlose- concessions
VP 2 - Tracey Guetzke- fan shop
VP 3 - Rebecca Borchardt- fan shop
Secretary - Carma Sheffler
Treasurer - Tammy Harborth
Membership/Volunteer Hours/Team Liasons - Nicole Schuelke and Kelli Schimonsky
Please use the link below to download the 23-24 NABC Volunteer Hours Form and email back to navarroathleticboosterclub@gmail.com. All volunteer hours are due by the last day of school.
Thanks,
NABC Board