Home Game Tickets will be sold for Varsity Football Game 10/23 at the High School Office starting Monday 10/19th. Limit of 4. MONDAYS & TUESDAYS from 7:30 to 4 - FOR PARTICIPANT'S PARENTS -Adults $6, Student $4 WEDNESDAYS & THURSDAYS 7:30 to 4 - GENERAL ADMISSION Adults $6, Student $4 FRIDAY TILL NOON OR TILL SOLD OUT. - GENERAL ADMISSION - ALL TICKETS FRIDAY $6

​Hey Panther Fans! Due to COVID restrictions on how many people are in the stands, we know that many people have not been able to get tickets to the game on Friday. The District has been able to relocate the Band in order to open additional seats for the Homecoming Football game. These seats are on the Visitor's side of the field. Tickets will be sold at the High School office starting at 7:30am Friday morning on a first come first serve basis. Tickets are $6. Limit of 4. Once those are sold out, parents can come to the visitor's side at 7:45pm on Friday Night to buy any remaining Visitor tickets at the gate.

Navarro Panther Families, we want to let you know that we have 2 staff members with a positive COVID test. The first staff member is on the Junior High campus and last worked on Sept. 28. The second staff member is on the High School campus and was last at work on Thursday, Oct. 8. We have finished our contact tracing and anyone considered to be in close contact with the high school staff member has been contacted. Please continue to monitor yourself and family members for COVID symptoms. Stay safe and stay well.

NISD Child Nutrition Department wants to make our Remote Learners aware that we will cancel curbside meal pick up starting on 10/15 due to low participation. We hope that students are back in school to enjoy our nutritious meals that our staff continue to provide. We appreciate your support.


Dear Navarro Panther Families, Navarro ISD has received information from the University Interscholastic League (UIL) concerning guidelines to be followed at all UIL activities. 1. Masks must be worn at all times, inside or outside, except for while consuming food / drink. 2. Social distancing guidelines must be followed. There must be an empty row between rows of spectators. Social distancing should be 6ft apart from those who are not in your household. In Texas, we are fortunate to be competing in fall sports when other states across the country are not. We greatly appreciate the efforts of Navarro Panther fans to help reduce the risk of spreading COVID-19. UIL has stated that schools not following these guidelines are subject to sanctions by the UIL State Executive Committee. Thank you for helping to make UIL participation possible. Estimadas familias de Navarro Panther, Navarro ISD ha recibido información de la Liga Interescolar Universitaria (UIL) sobre las pautas a seguir en todas las actividades de la UIL. 1. Se deben usar máscaras en todo momento, adentro o afuera, excepto mientras se consumen alimentos / bebidas. 2. Deben seguirse las pautas de distanciamiento social. Debe haber una fila vacía entre las filas de espectadores. La distancia social debe ser de 6 pies de distancia de aquellos que no están en su hogar. En Texas, tenemos la suerte de competir en deportes de otoño cuando otros estados del país no lo hacen. Agradecemos enormemente los esfuerzos de los fanáticos de Navarro Panther para ayudar a reducir el riesgo de propagación de COVID-19. UIL ha declarado que las escuelas que no sigan estas pautas están sujetas a sanciones por parte del Comité Ejecutivo Estatal de UIL. Gracias por ayudar a hacer posible la participación de UIL.
Dear Panther Parent / Guardian, In keeping with Navarro ISD's practices to respond to COVID-19, we are notifying all student families that a staff member at Navarro Elementary was lab-confirmed to have COVID-19 and was last present on the campus of Navarro Elementary on Friday, August 28, 2020. Due to privacy requirements, we will not be releasing the name of the individual or details that may identify him or her. Individuals determined to be in close contact with the staff member have been directly notified. Those that were in close contact will remain off campus for 14 days to ensure they do not have the virus, so that there will not be any further spread. We will keep you apprised of further updates. All areas of the campus are receiving extra cleaning measures. While we do not have reason to believe that those who were not in close contact with the infected individual have reason to be concerned, we ask that you, as always, watch for symptoms of COVID-19. If you or any member of the Navarro community does begin experiencing any symptoms in a way that is not typical, we encourage you to contact your physician. Stay safe, stay well. Estimado padre / tutor de Panther: De acuerdo con las prácticas de Navarro ISD para responder a COVID-19, estamos notificando a todas las familias de estudiantes que un miembro del personal de la Primaria Navarro fue confirmado en laboratorio para tener COVID-19 y estuvo presente por última vez en el campus de la Primaria Navarro el viernes 28 de agosto. , 2020. Debido a los requisitos de privacidad, no daremos a conocer el nombre de la persona ni los detalles que puedan identificarla. Las personas que se determina que están en contacto cercano con el miembro del personal han sido notificadas directamente. Aquellos que estuvieron en contacto cercano permanecerán fuera del campus durante 14 días para asegurarse de que no tengan el virus, de modo que no haya más propagación. Le mantendremos informado de futuras actualizaciones. Todas las áreas del campus están recibiendo medidas de limpieza adicionales. Si bien no tenemos motivos para creer que aquellos que no estuvieron en contacto cercano con la persona infectada tengan motivos para estar preocupados, le pedimos que, como siempre, esté atento a los síntomas del COVID-19. Si usted o cualquier miembro de la comunidad de Navarro comienza a experimentar algún síntoma de una manera que no es típica, le recomendamos que se comunique con su médico. Mantente a salvo, mantente bien.

Attn: Navarro ISD Remote Learners Only can pick up meals curbside at the Navarro Intermediate from 11 am to 12 pm Monday thru Friday.  You will receive a lunch for the current day and a breakfast for the next.  The cost of the meals are as follows: Elementary/Intermediate: Breakfast $1.00, Lunch $2.85 Jr. High: Breakfast $1.00, Lunch $3.00 High School:  Breakfast $1.00, Lunch $3.25

The video recording of parent training will be posted later today due to technical difficulties. We will hold the second live session for parent distance learning training at 6:00pm and a recording will be posted after. Thank You

We will begin school on Wednesday, August 19. We are looking forward to seeing your student either through remote learning or on campus. We currently have 10 staff and 10 students who have tested positive for COVID 19 since Saturday, August 8. All positive cases have been quarantined and those with close contact have been contacted. We are looking forward to a great school year.


Statement from the Navarro ISD Transportation Department in regards to upcoming expectations and guidelines for those using district transportation.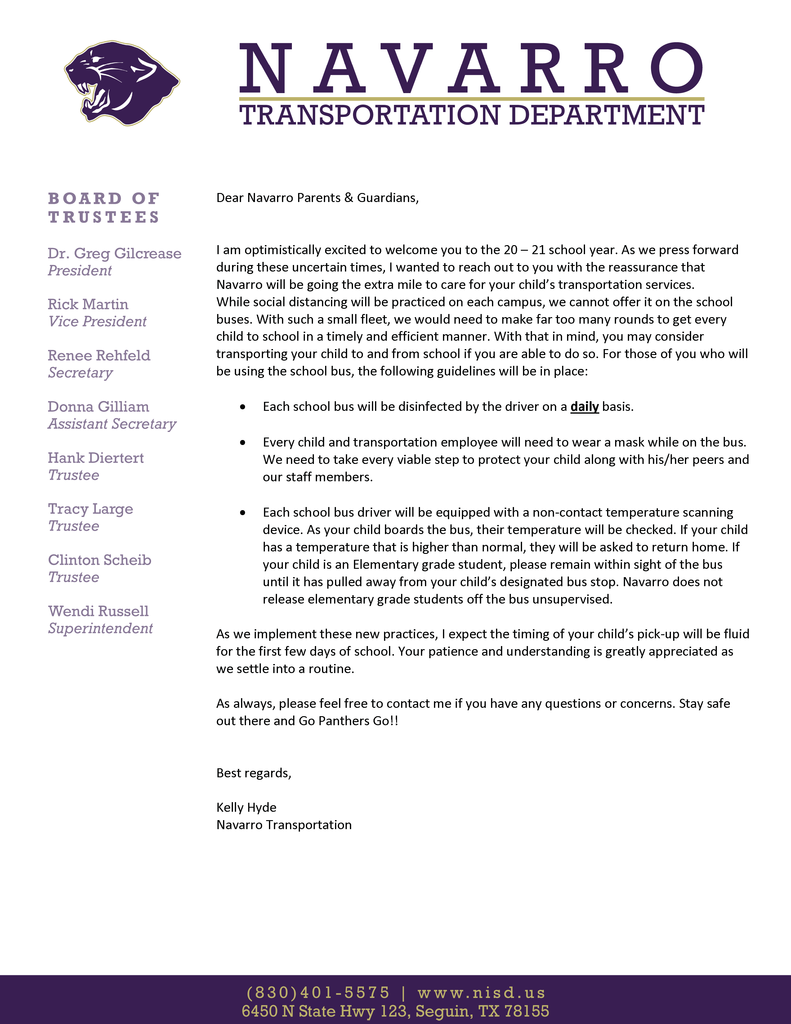 Congratulations to Kyra P, Ambergris K, Alexander T, Ashleigh C, and Madeline H, who passed their National Phlebotomy exam. Great job Panthers!!

Out of an abundance of caution and effective immediately, Navarro ISD is suspending all athletic activities to include sports specific training as well as strength and conditioning workouts until Thursday, July 9 (due to UIL dead dates). This decision was based solely upon precautionary measures in an effort to keep our student-athletes and staff safe and healthy and to secure the start of all fall sports. Please remain vigilant and continue to follow all safety guidelines. We look forward to seeing you all on July 9.


Our New Superintendent, Wendi Russell, congratulates our Panther Family on their success in tackling Distance Learning this school year. Have a great summer Panthers!
https://youtu.be/0Nd4iEOVTF0

Strength and Conditioning Camp (SACC) got off to a great start this morning! Keep up the hard work Panthers! We can't wait to watch it all pay off this fall!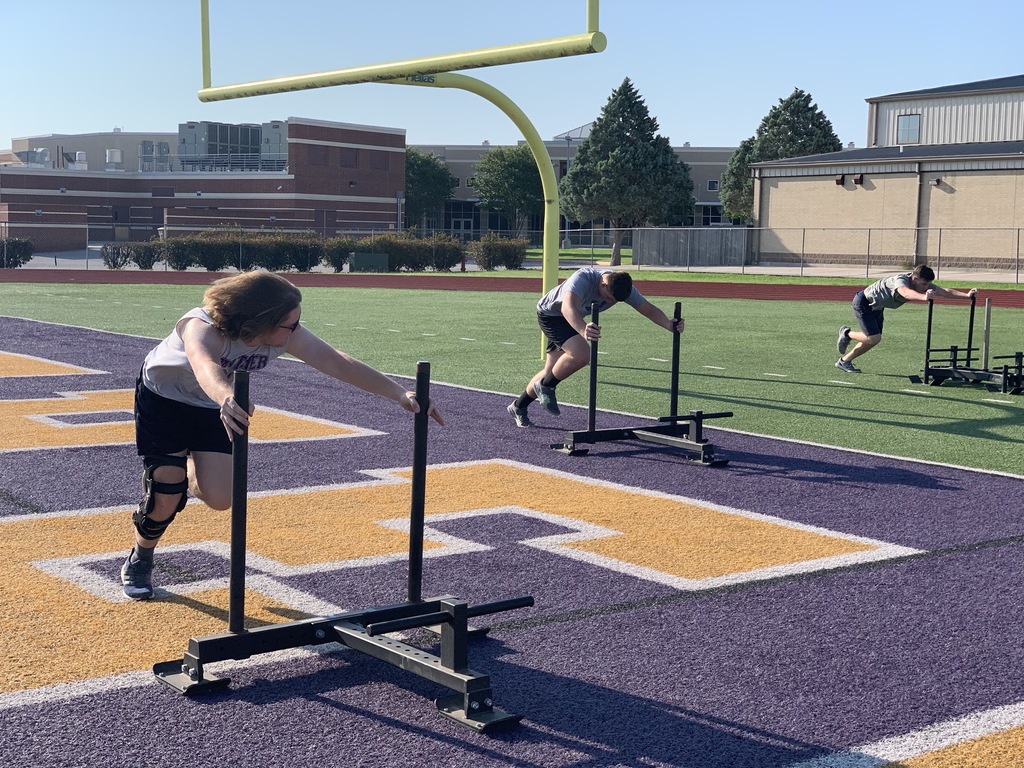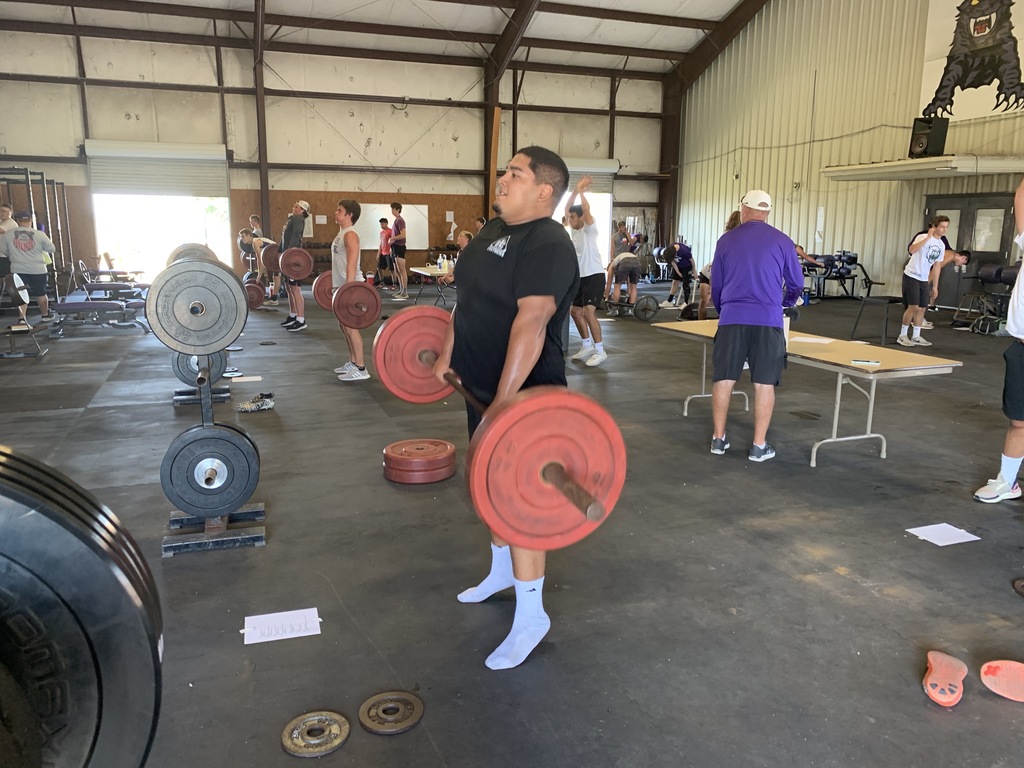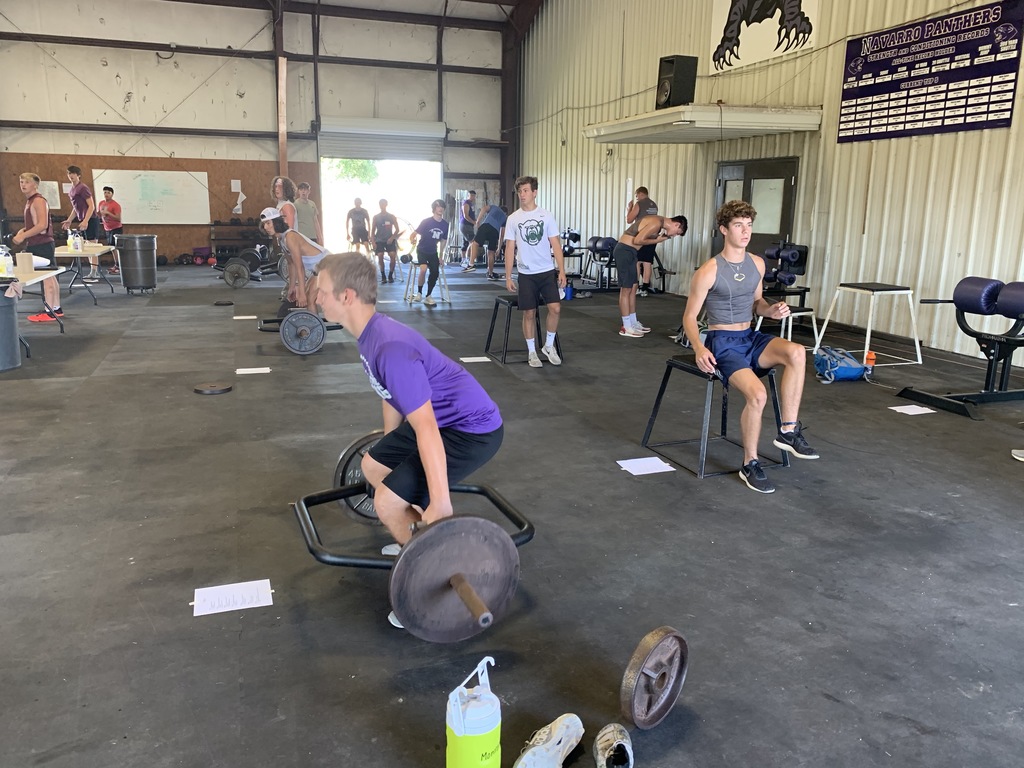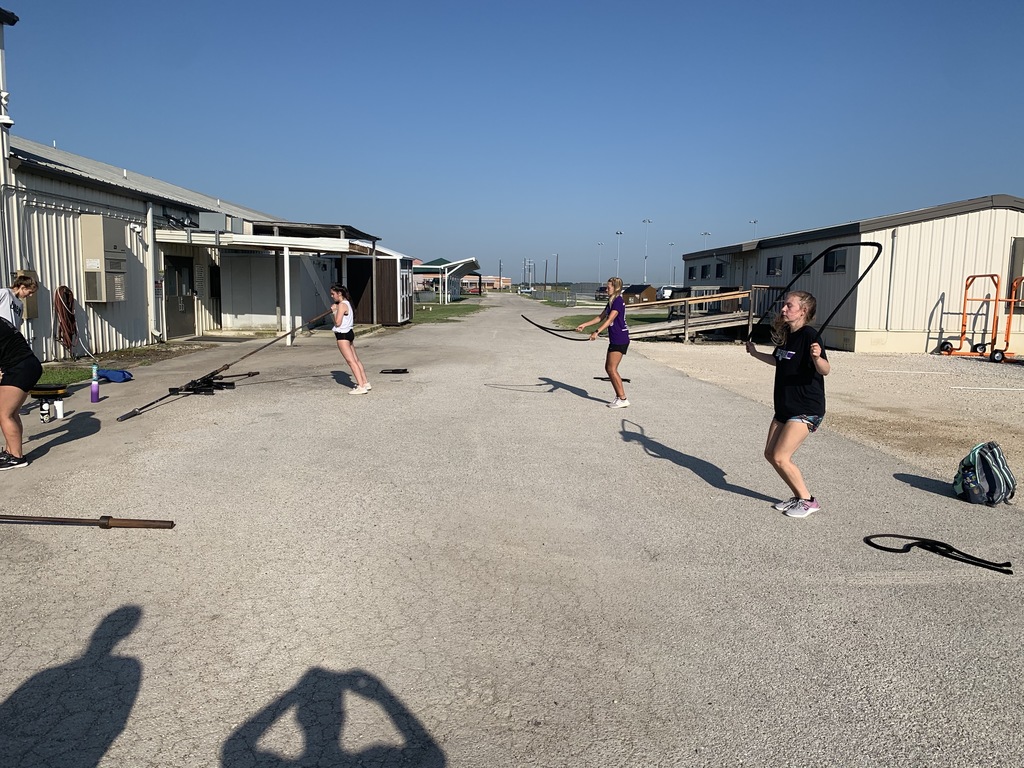 Device drop-off is rocking and rolling over at the Elementary and Intermediate Schools! Thank you to the awesome teachers and staff who are using their first days of summer to help us out, you all rock!! High School and Junior High device drop-off tomorrow at the High School!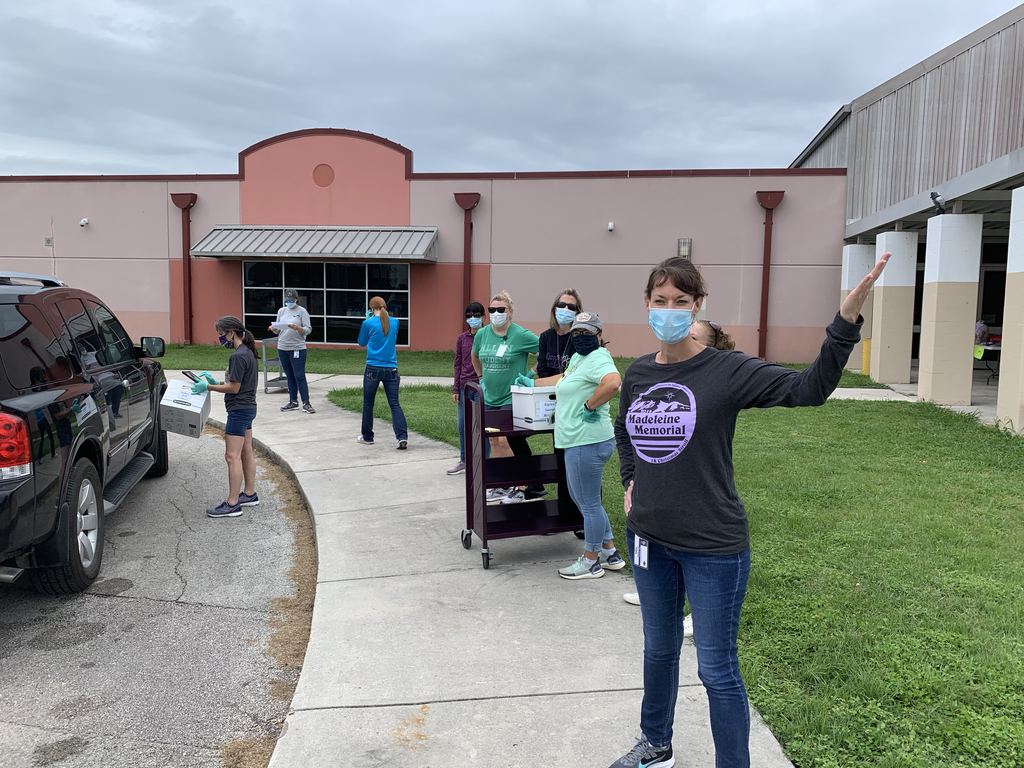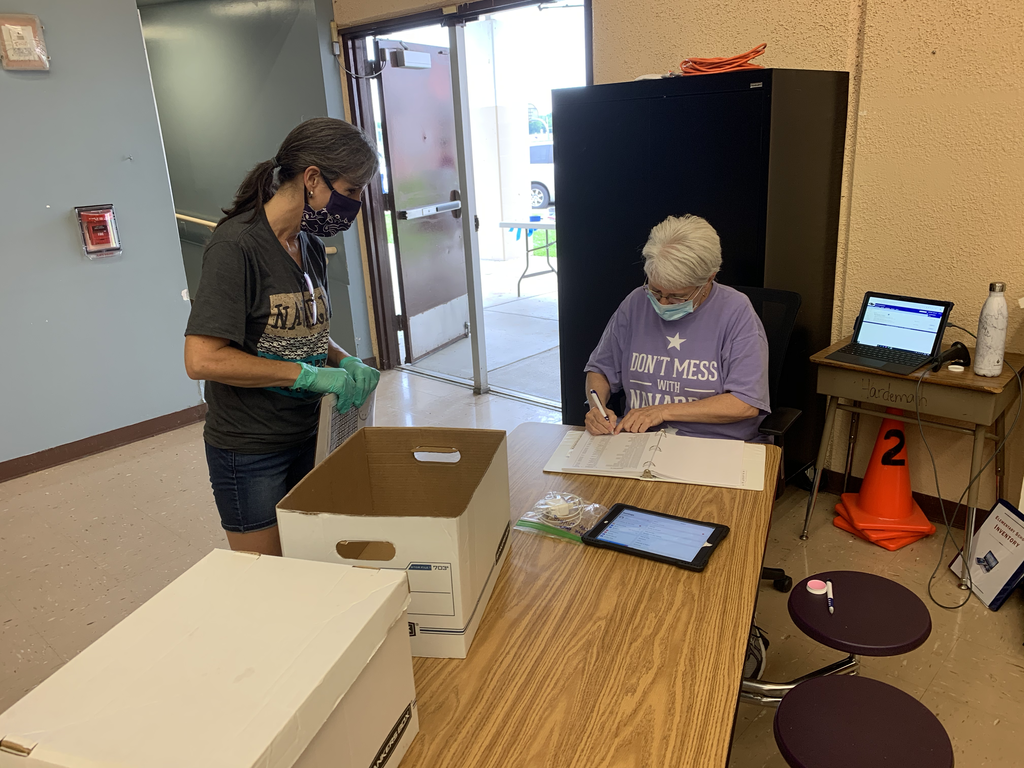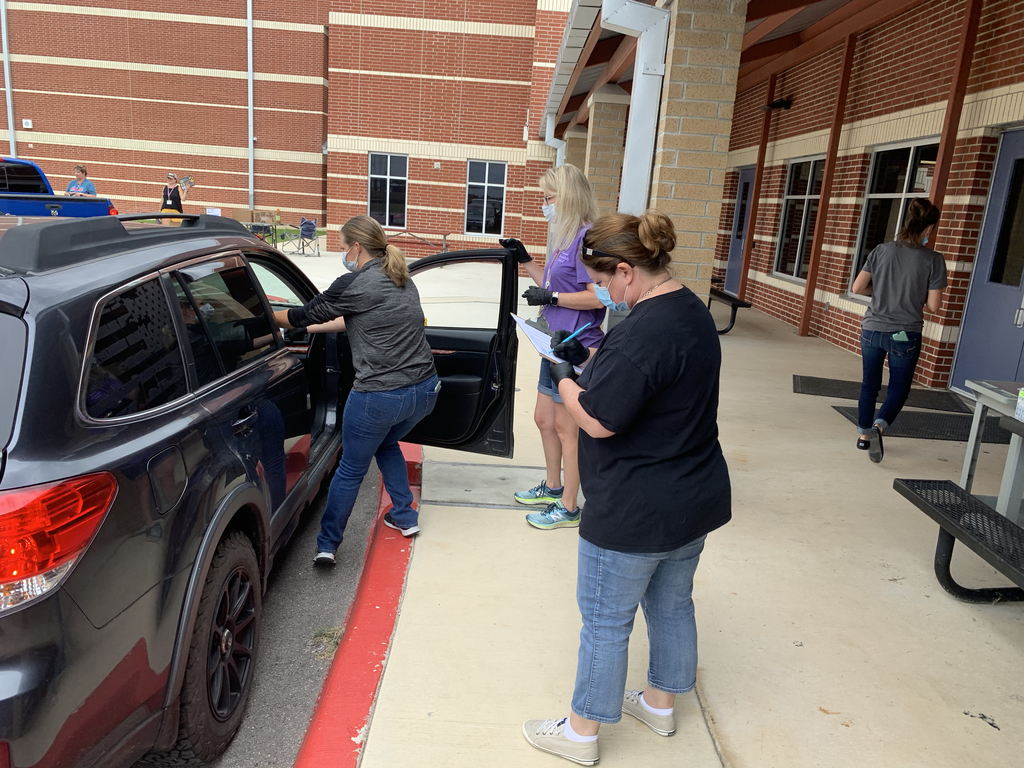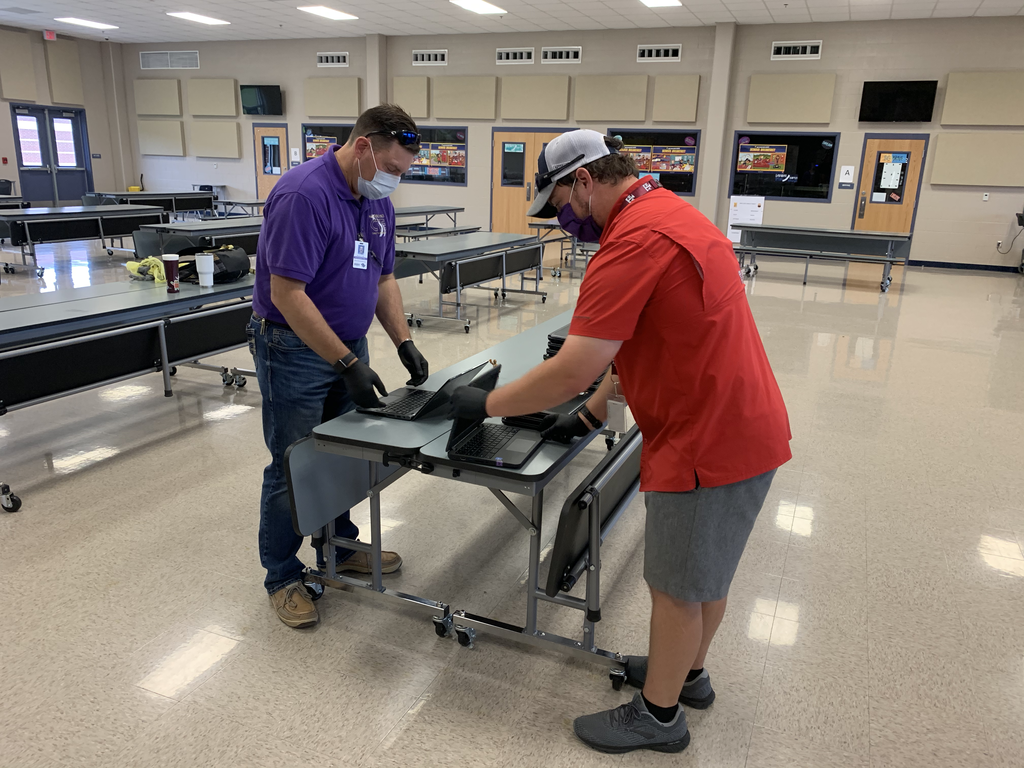 A final video to close the school year, and this time of distance learning. Panthers you did so well and we are so proud of you all. Have a fun, happy, and safe summer and we look forward to seeing you in the fall. #ApartByDistanceTogetherInLearning
https://youtu.be/Wx_Yt9OH1ic